Prep 10 mins
Cook 15 mins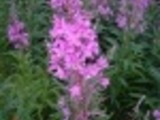 I had these last year at a Fall Festival and I had to have the recipe. They were served with Buttermilk Syrup. This fall I have started craving them again! The serving amount and time are estimates, I don't remember from last year how long it takes or what the servings are.
Directions
Combine dry ingredients and set aside.
Beat egg yolks slightly. Add milk, pumpkin margarine & vanilla. Add flour mixture.
Beat egg whites to a stiff peak and fold into pumpkin mixture.
Cook in waffle iron and serve hot with buttermilk syrup.
Reviews
Most Helpful
Made these this morning...very easy and enjoyed by all!!! My son is very picky and he loved them! I ran out of vanilla so I substituted some almond extract, and I added a tablespoon of vegetable oil and only a little over 1/2 cup of margarine...ran out of that too! I am off to the store so I have everything to make these again next weekend!!! Thanks for sharing!
These tasted pretty good. Not enough pumpkin flavor in my opinion, but I liked them anyway.

These waffles are good! I used real butter, lowfat milk and Mexican vanilla. I liked them more than DH did. He likes the traditional. But he is not too good at trying unusual things. I will definately cook them again especially great for colder weather. Thanks for a tasty treat!