Kim D.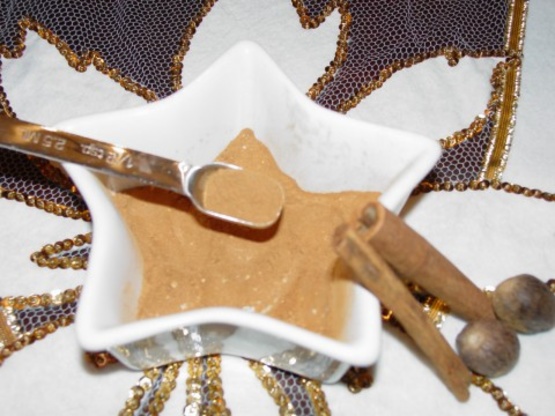 If you run out of pumpkin spice -- no need to fear -- make your own!

This recipe was posted just at the right time. I was making a pumpkin mouse and needed this spice. I already have it permenantly written in my cookbook. Thanks again.
Mix ingredients in a bowl and store in an airtight container.
After you make this recipe and taste it – you can adjust the spices to suit your taste.