Debbwl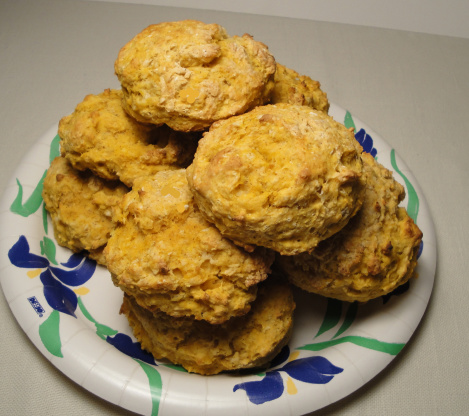 My version of a recipe made famous by the wife of a former Queensland premier.

These were sooo delicious. My mom actually made them for us the morning after Thanksgiving. She is a much better baker than I will ever be. But I got to taste them. They had a moist texture and were ever so slightly crusty on the outside. We enjoyed them with butter and honey. Thanks Jan, for sharing your recipe.
Heat the oven to 220°C.
Rub the butter into the flour with your fingertips.
Add the sugar, pumpkin and egg, then the milk if you need it.
Turn the dough onto a lightly floured board and knead until smooth.
Roll out 2cm thick.
Using a knife, cut into 12 scones.
Place on a tray, and brush the tops with milk.
Place in the top half of your oven and bake at 220°C for 10-15 minutes until brown.
Allow them to cool a little, then serve with butter.