Pumpkin Roll With Cream Cheese Filling
ChefLee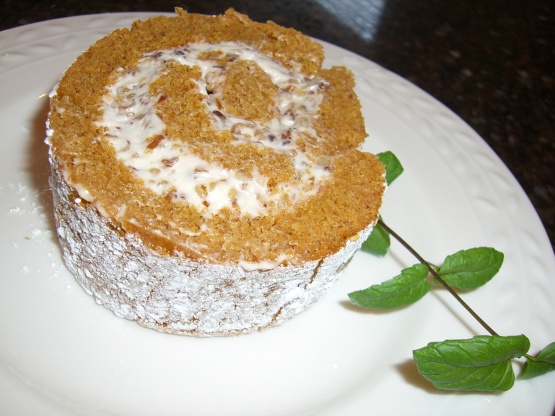 Oh yeah babe, this is what I crave every year when Fall hits. You might want to make 2 because this sucker disappears fast!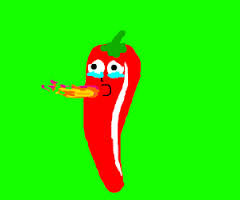 This is a really great recipe!!!! This comes together perfectly!!! The flavors are great and the cake is moist, not spongy. I used a 15 X 10 (38 X 25cm) jelly roll pan and I baked mine for 13 minutes. I used pecan chips in the filling. Cooled for 20 minutes before un-rolling. Also, used a bar towel that doesn't have a lot of fuzzies on it and they are thin too so it's easy to roll the cake. Thank you so much for posting, will definitely make again especially for Fall celebrations!!!!
Beat eggs.
Gradually add sugar.
stir in lemon juice and pumpkin.
fold in remaining ingredients.
bake in well greased/floured jelly-roll pan 12-15 minutes at 375.
Remove and roll in powdered sugar dish towel.
Cool.
For filling:.
Combine all ingredients.
Unroll the cooled roll and frost with filling.
Reroll (without dishtowel) and place on serving plate.