Have never made this recipe before. Sounds very tasty. Plan on making it for Thanksgiving.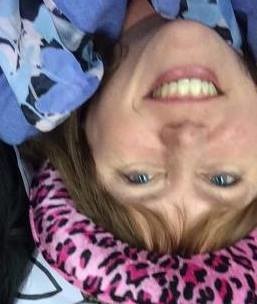 Top Review by AmyZoe
I've been making this for a few years now, and if you're someone who doesn't care for pumpkin bread and want to ease in gracefully...this is it. The ribbons of cream cheese are not only gorgeous to look at, but they are so delicious you better make extra.
Beat together cream cheese, sugar, and flour in medium bowl.
Add egg and mix well.
Add orange peel and stir. Set Aside.
Combine pumpkin, oil, and eggs in large mixing bowl.
Stir in sugar, salt, cloves, and cinammon and mix well.
Stir in flour and baking soda.
Blend in pecans.
Pour half of the batter inat a greased and floured 9x5 loaf pan.
Carefully spread cream cheese mixture over batter.
Add remaining batter and spread to cover cream cheese mixture.
Bake for 90 minutes or until golden brown and a toothpick tests clean.
Cool in pan on wire rack 10 minutes, then remove from pan and let cool on rack.