teresas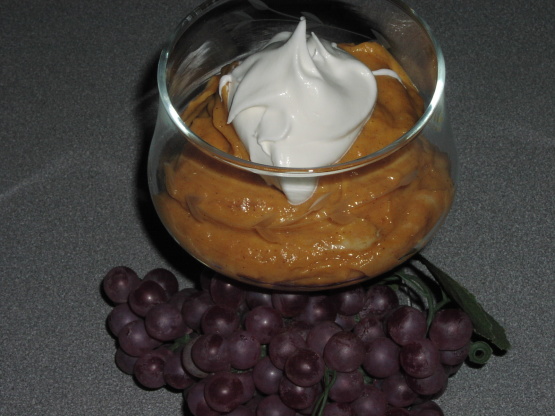 I love pumpkin pie but do not like the crust. My mom use to get mad at me because I would eat the filling of the pie and not the crust. She said that was the hardest part of the pie to make, and I would throw it away. I came up with this recipe that tastes like pumpkin pie without the crust. My family loves this.

I used the regular vanilla pudding mix for this and half and half cream, my DH enjoyed this but said he would have prefered it a little sweeter, thanks for sharing bmcnichol...Kitten
Mix pudding mix and milk.
Fold in pumpkin and spices and mix well.
Refrigerate.
Top with fat free whipped topping if desired.