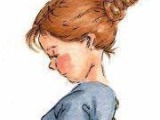 This is quite an old recipe, but like all older recipes it is quite simple, uncomplicated and delicious.
Directions
Layer pumpkin with sugar in a large bowl.
Cover and let stand overnight, stirring once or twice.
Next day, drain juice off of pumpkin into saucepan.
Bring to a boil and boil for 10 minutes.
Add pumpkin pieces, grated rind and chopped pulp of the lemon.
Add cloves (tied in a cheesecloth bag).
Cook on a slow boil for 40 minutes, or until pumpkin is clear and the mixture sheets from a spoon.
Remove the cloves and pour into hot sterile jars.
Seal.
Most Helpful
DH loves pumpkin preserves and made some in the autumn. This recipe is just like one my Mum and Grannie made. We added a diced orange and the lemon to the saucepan as we like the 'chunks' of peel. DH loves cloves and adds one to each jar! This is a great old recipe and makes a tasty preserve, great with toast or on biscuits.
Thank you so much for publishing this recipe. My mom has this very same recipe who she had passed down to her from her Aunt Frances. Aunt Frances was 99 when she passed away back in 1979-80 so it is definitely an old recipe now. I don't know where my copy went but with the wonders of the Internet it is here! Many thanks again.