Pumpkin Pie With Hazelnuts (From Fwdgf)
Prep 15 mins
Cook 1 hr 5 mins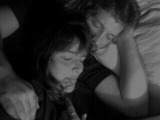 From "French Women Don't Get Fat" by Mireille Guiliano. Page 104 of the soft-cover book (that we own) states that this recipe serves 10. It is possible that the other reviewer has a different book, or that one of the books has a typo.
Directions
FOR THE PIECRUST: Put the flour, salt, and sugar in a food processor and pulse to combine. cut the chilled butter into small pieces and add to the processor with the water for 15 seconds. If the dough is too dry, add more water by droplets. The dough should just hold together. Do not knead. Wrap the dough in waxed paper and refrigerate at least 4 hours to overnight.
Preheat oven to 400°F Roll out the pastry and fit to a 9 inch pie plate, 2 inches deep. Prick the bottom and sides with a fork then line the plate with aluminum foil and add dry beans to weigh down the dough. Bake for 10 minutes. Remove the foil and beans.
FOR THE FILLING: Increase oven temperature to 450°F In a bowl mix hazelnuts, 1/4 cup brown sugar, and butter. Work into a paste and spread it into the pie shell. Bake 10 minutes.
FOR THE TOPPING: Meanwhile, Mix the remaining ingredients in a large bowl. Pour into the pastry shell. Reduce oven temperature to 325°F Bake pie for 45 minutes. Serve at room temperature or cold.
Most Helpful
This is my favorite pumpkin pie. It is amazing with a good cup of coffee!! Keep in mind that the orginal recipe serves 16, not 8.
I made this by the recipe - with the exception of the crust, which I omitted, and used the filling as a custard with the nut mix baked on top . Bleu I have made a number of your recipes and have truly loved them. I'm very sorry to say that this one didn't deliver, especially for the high amount of fat and sugar. I really expected to adore this but, sadly, it was quite bland and far too sweet. If I were ever to make this again I would double the given amount of spice and add ginger and mace. 3 egg yolks added fat and cholesterol but I don't think they really added anything to the flavor. The best part was the nuts, they were a great touch but, again, I think there was too much butter and sugar for only 1/3 cup of nuts. To be truthful it was the addition of the nut layer that saved this from being a 2 star recipe in my personal opinion. My apologies 2 Bleu. Made for Photo Tag.