2Bleu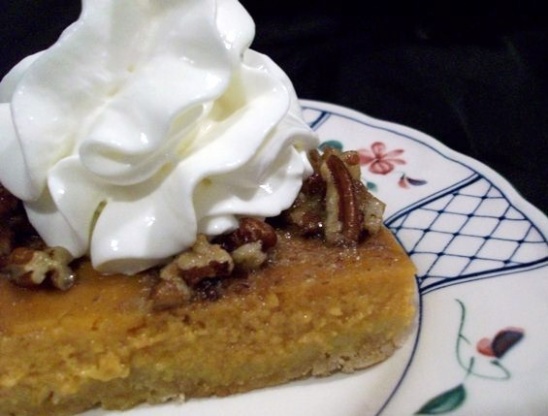 Recipe Source: American Profile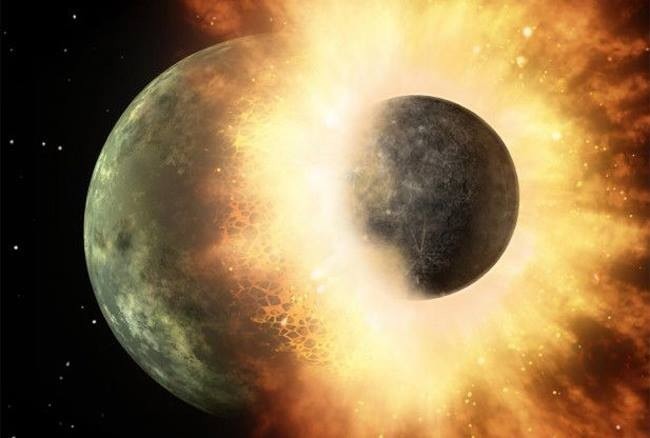 Top Review by 2Bleu
Yummy yum yum! Great recipe that is so quick and easy to make. (although I messed up and used 1 stick of butter for the topping so I added another 1/2 cup of chopped pecans to compensate), it still turned out wonderful and delicious, even warm! I wouldn't change a thing! Thanks for sharing this terrific recipe. :)
Preheat oven 350°F Grease a 13 x 9-inch glass baking dish.
To prepare crust, combine flour, oats, brown sugar and butter. Using a pastry blender or fork, stir until crumbly. Press into prepared pan and bake 15 minutes, or until partially set.
To prepare filling, combine pumpkin, evaporated milk, eggs, granulated sugar, salt and spices. Pour over crust and bake 30 minutes.
To prepare topping, combine pecans, brown sugar and butter. Remove pan from oven and sprinkle topping evenly over filling. Bake 15 to 20 minutes, until filling is set. Cool completely on a wire rack before cutting into squares. Serve with whipped cream, if desired.