Chef Dee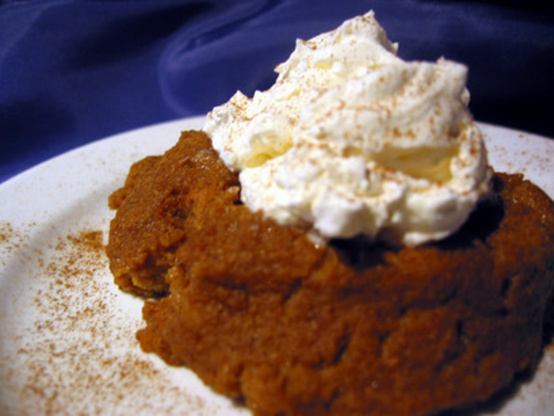 A little something different for all those pumpkin lovers.

So good! I changed the recipe a bit and used fat free evaporated milk, sugar substitute, egg whites, and low fat bake mix so I could eat it on my diet, guilt free. It turned out great! I've made it twice in the past two weeks and plan to make it quite often. Thanks for posting this!
In a large bowl, combine the first 8 ingredients.
Transfer to a slow cooker/crock pot coated with nonstick cooking spray.
Cover and cook on low for 6 to 7 hours or until a thermometer reads 160 degrees.
Top each serving with walnuts/raisins and cool whip if desired.