Calee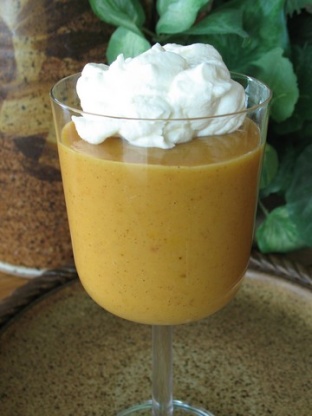 A light, delicious pudding that tastes just like pumpkin pie.

This was delicious and so easy. My husband thinks I'm super talented now! One note for others like me: pudding won't set with almond milk. I had to make a quick run to the store for another package of pudding and some regular milk. Almond milk will substitute into almost everything, but for whatever reason, it won't play nice with pudding. But once I got the real stuff, it was perfect.
Stir milk and instant pudding together until smooth.
Stir in pumpkin and pumpkin pie spice until smooth.
Serve, or chill and then serve.