Pumpkin Pie Play Dough (Non-Edible)
Jubes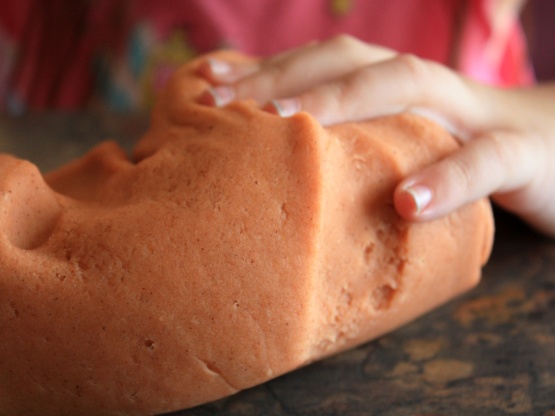 Source: FamilyFun Magazine Quote: "Your little one might not be old enough to bake holiday desserts, but they can still celebrate the season with this pumpkin-inspired play dough. In honor of the beloved fall fruit, we dyed the dough orange and added pumpkin pie spice and cinnamon to it, which makes it smell -- but not taste -- good enough to eat."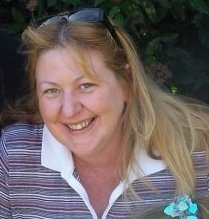 Top Review by Jubes
Easy playdough recipe- the same as the basic recipe on the side of my Cream of Tartar pack :) The orange colouring and the spices made this dough really something different and the kids loved it. Even my hands smelt like pumpkin pie after kneading the dough. WE didn't make the stem as my girls were too keen to start playing. This recipe makes a decent amount of dough....at least two of the shop bought tubs worth...perhaps even three. Photo to be posted
Combine the dry ingredients in a nonstick saucepan.
Add the oil, water, and food coloring and whisk until smooth.
Stirring constantly with a rubber spatula, cook the mixture over medium heat until it forms a ball, about 3 to 4 minutes.
Turn the dough onto a counter, let it cool slightly, then knead the dough until it has a smooth texture, about 1 minute.
The dough will keep up to a week in a ziplock bag.
To make pumpkin stems, place some pasta (suggested: fusilli) in a ziplock bag.
Add five drops of green food coloring and a teaspoon of water.
Seal the bag, then let your tot squish the pasta around until it's tinted. Pour the pasta onto a piece of waxed paper and let it dry for about five minutes before pressing it into your pumpkins.