Kathy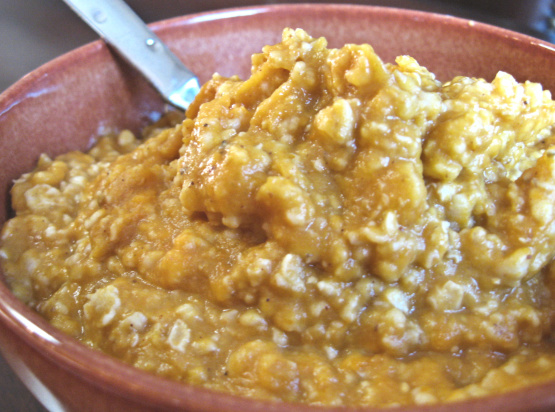 Wonderful breakfast idea for those who love pumpkin(like me)This recipe is a slightly altered version that I got from Sparkpeople.com

Good idea but definitely not the recipe for us. Even after quadrupling the sugar (used real sugar- no artificial sugar in this house), adding copious amounts of nutmeg, cinnamon, and vanilla, all we can taste is pumpkin. No sweet, no spice, just pumpkin. But I like the idea so I'll play with the amounts. Thanks for the idea though!
Mix all ingredients.
Cook over low heat for 20 minutes, or until thick.
If you want something a bit creamier, use skim milk instead of water.
For Vegan do not use milk.