Pumpkin Pecan Protein Power Muffins
e clare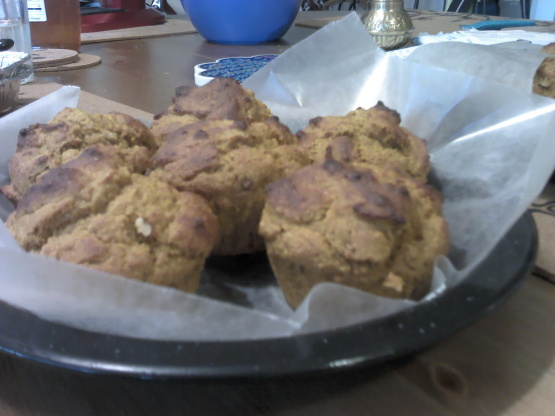 Delicious, very low fat, and full of fiber, protein, and vitamins! These muffins make the whole kitchen smell like pumpkin pie, and they are (almost) as satisfying.
Preheat oven to 350 degrees F.
Combine sugar and wet ingredients.
Add dry ingredients and mix well.
Fill greased muffin tins (makes twelve muffins).
Bake for 15-20 min, checking for done-ness after 15 minutes.