Pumpkin Peanut Butter Sandwich
CoffeeB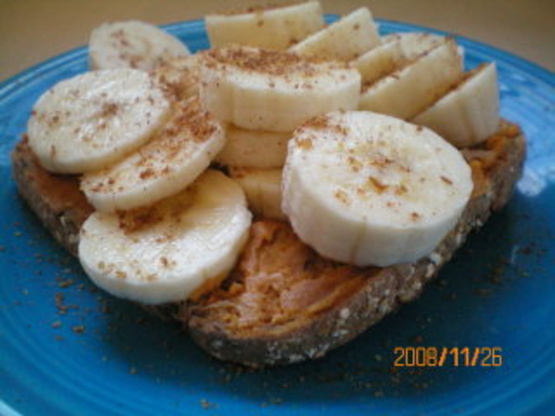 Got this from the Libby's website, though it sounded great and interesting, like something I would like! Have not tried it yet.
Combine pumpkin and peanut butter in small bowl until well blended. Makes 1 cup.
Spread 1 tablespoon pumpkin peanut butter spread on each slice. Top two slices with banana slices. Top each with second slice of bread to make sandwiches.
Refrigerate leftover pumpkin peanut butter spread in tightly covered container for up to 5 days.
TIP: Sandwiches can also be made with pita bread, English muffins or tortillas. The pumpkin peanut butter spread is also good on crackers or with celery sticks.