sprue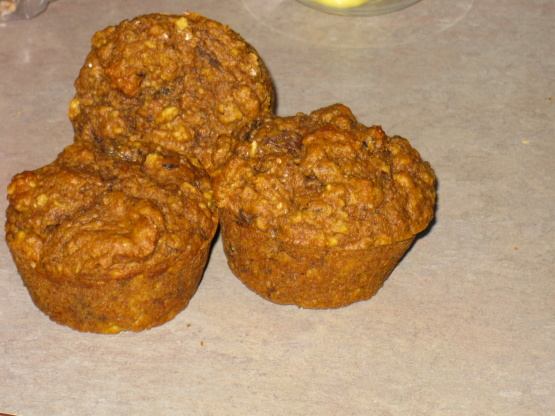 These are scrumptious and vegan-though you would never know! I sometimes add chocolate chips to the batter for a little extra soul...
Combine oats and soymilk and let stand for 5 minutes (until the oats have absorbed most of the liquid).
Blend in the pumpkin, flax meal, oil and sugar.
In a separate bowl, combine the flour, baking powder, baking soda, cinnamon and ginger.
Add the flour mix to the pumpkin mix and stir until combined.
Add any mix-ins (1/2 cup walnuts, 1/2 cup chocolate chips).
Bake for 20-25 minutes at 350 degrees, until a toothpick inserted into the middle comes out nearly clean.