Calee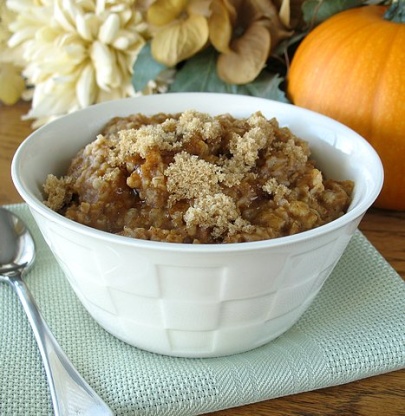 This is a nice way to sneak some fiber into your diet and also have a healthy breakfast. I do not make this oatmeal too sweet, but you could adjust the sugar/splenda amounts if you prefer sweeter oatmeals. This would be great with some chopped walnuts or pecans also.

This was a nice, filling breakfast that I really enjoyed. I didn't sweeten it beyond the brown sugar because I don't like Splenda and didn't think it needed to be sweeter. I used milk instead of water for protein and chopped up a pear and throw it in. I'm glad, because I was a bit bored by the end. Still, it was good!
In a bowl, combine all ingredients.
Add some chopped nuts, if desired.
Microwave oatmeal for 2-3 minutes depending on your microwave.
Be careful of the oatmeal boiling over.
This could also be done on a stovetop, campfire, or in a slow cooker.
Give your oatmeal a good stir and enjoy with some flavored coffee.