Pumpkin Muffins With Raisins
Dorel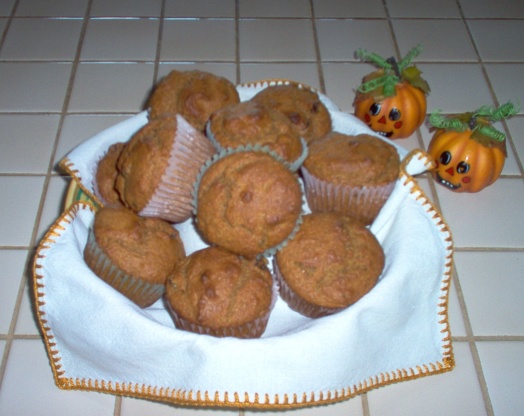 These are delicious, lots of pumpkin flavour. For plump raisins soak in boiling water for about 5 minutes, drain well.I made these today and instead of 3/4 cup oil I used 1/2 cup oil and 1/4 cup apple sauce. I reduced the sugar to 3/4 cup. They are still delicious.
In beater bowl beat eggs slightly.
Add the sugar, oil and pumpkin and beat thoroughly.
Measure and sift flour, cinnamon, baking soda, baking powder and salt.
Mix into the creamed mixture.
Blend until smooth and stir in raisins.
Bake at 400*F for about 15-20 minutes.