Pumpkin Muffins With Crystallized Ginger
skat5762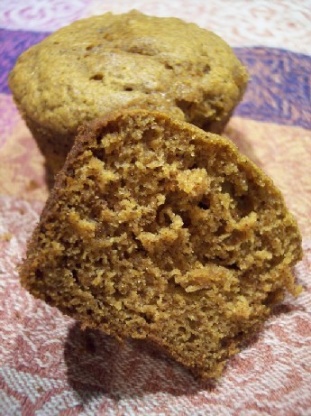 This makes a wonderful holiday muffin, perfect for gift giving, and sharing with loved ones early in the morning. I diced instead of mincing the crystalized ginger, so you could still taste small chunks of it when biting into the muffin. These were superb (and better on day 2). Happy T-Day!
Preheat oven to 350 degrees.
grease two 12-cup muffin tins.
Mix toigether pumpkin, sugar and butter.
Add eggs and whisk until smooth.
Stir in cider.
Sift dry ingredients together and slowly add to liquid mixture.
stir until thoroughly mixed.
Fold in ginger spoon or pipe into muffin cups.
Bake until golden- about 20 minutes.