Mandala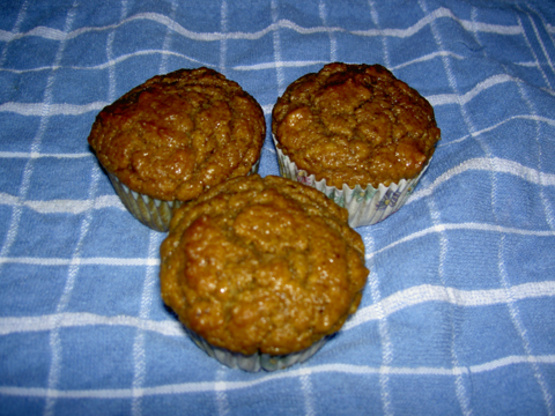 These cake-like muffins are like a taste of pumpkin pie anytime!

These muffins were delicious! Next time, I'll double up on the spices. But they turned out really well.
Preheat the oven to 350 degrees.
Mix together the eggs, pumpkin, sugar, applesauce, and water.
In a separate bowl mix together the flours, baking soda, baking powder, salt, cinnamon, cloves, nutmeg, and ginger.
Stir the dry ingredients into the wet just until mixed.
Spoon into greased or paper-lined muffin pan.
Bake for 25-30 minutes or until a toothpick inserted in the center comes out clean.