PKG178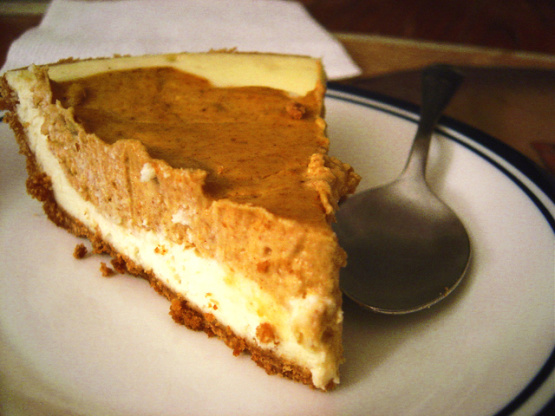 An easy to make pumpkin cheesecake that tastes great. My wife found this recipe on a box of Philadelphia Cream Cheese.

Top Review by Donna
Delicious! rich! creamy! decadant! wonderfully easy! followed the instructions exactly, I love this cheesecake.
Mix together the cream cheese, sugar, and vanilla until well mixed.
Add the eggs and mix well.
Separate one cup of the batter from the rest.
Pour the rest of the batter into the crust.
Mix the pumpkin and spices into the one cup of batter and then pour this onto the rest of the batter in the pie shell.
Bake at 350 degrees for 35 to 40 minutes.
Allow to cool and then refrigerate for at least 3 hours.