Pumpkin Ice Cream Easy 4 Ingredients
Rita1652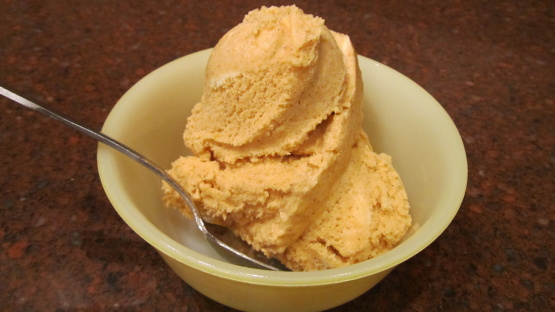 So yummy and a great way to great Vitamins A, C, and E and fiber into the family. You can use 2 teaspoons cinnamon, 1/4 teaspoon ground nutmeg, 1/4 teaspoon ground ginger, and a pinch ground cloves in place of the spices listed.

Yum! This is very easy and delicious. Perfect for the autumn season. Thanks for sharing! Veggie Swap 52
Mix the pumpkin, spices and brown sugar together.
Fold in the softened ice cream.
Taste to adjust spices to your likings!
Freeze to desired consistency.