Pumpkin Ginger Mini Muffins
Annacia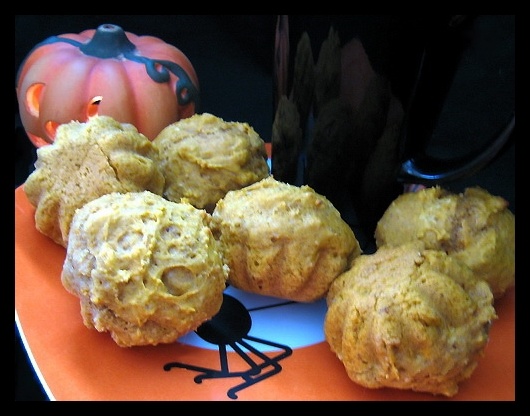 Super fast. .this is a semi-homemade recipe as it calls for pancake mix. Recipe from First Magazine 11/3/08.

These are delicious! I don't have mini muffin tins so I made a 12 muffin amount which gave me 6 smaller to regular sized muffing that were well baked at 10 mins on 400 F. For the pancake mix I used Recipe#55564. I skipped the glaze (personal choice) on these fast track and very healthy muffins. Incredible with gingerbread latte :D.
Heat oven to 450 degrees.
In a bowl, combine all muffin ingredients. Spoon into wells of 2 greased mini muffin pans (making 24 mini muffins).
Bake 8 minutes.
Remove from pans after about 1 minute and let them cool on wire rack.
Make the glaze by combining the sugar and milk and drizzle over the cooled muffins.