TishT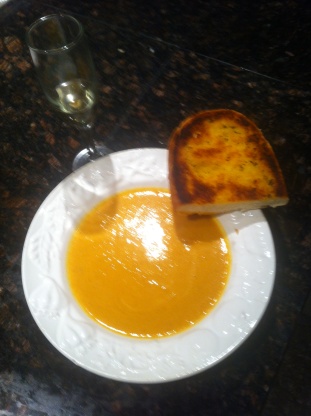 My husband makes this for me every fall and I can't live without it. You can make without the wine but it helps. You could serve this in little pumpkins to make more festive. Better the 2nd day. *I have adjusted this recipe a bit after making it a few times more.
Melt Butter in pot and cook garlic.
Pour in Pumpkin.
Stir in Chicken Stock until smooth. Add dried mustard and Worcestershire Sauce if desired.
Cook for approximately 20 minutes.
Add White Wine.
Stir in Heavy Cream in the last 1-2 minutes and cook only until warmed through. Season to taste.