Pumpkin Fluff WW 2 Points Plus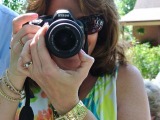 There are few recipes for this already on Food.com but none of them are exactly like the one I have that we love. Six servings: 3 Points Plus or Eight Servings: 2 Points Plus
Directions
Using mixer, blend pumpkin and spice with the milk and mix.
Fold in Cool Whip. Chill.
Serve with ginger snaps or vanilla wafers.
Reviews
Most Helpful
This was absolutely delicious! Great recipe, Marg :)
I could not find a 3.5 oz. package of instant pudding so used a large box and the fluff was to dense and I discarded it. I just tried making it again and this time used a small 1 oz. box of pudding, this time the fluff was indeed a light fluffy dessert.
Thanksgiving Tips & Ideas >