ifinicle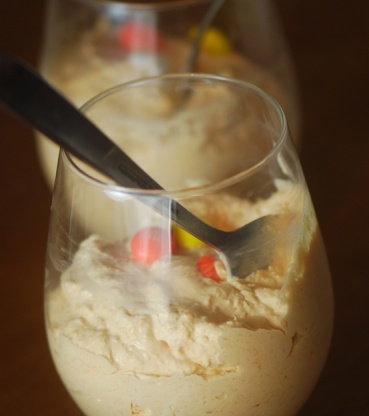 If you like pumpkin you will love this recipe. It's 2 points per half cup. Sorry, this recipe isn't core.

I love this stuff. It tastes just like pumpkin pie
Mix together pumpkin, spice and mill until well blended.
Add pudding mix and beat by hand for 2 minutes.
Fold in Cool Whip. Refrigerate.