Pumpkin Farmer's Casserole
ChefLee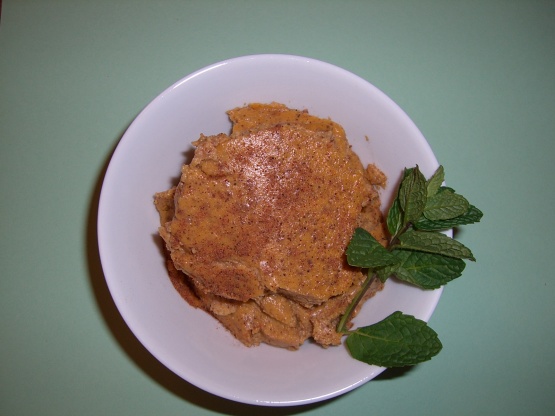 Great as a traditional Thanksgiving bird side dish! Easy to prepare ahead of time and pop into the oven when ready.

Top Review by Nikoma
We both thought this could use a little more spice and a little less milk. It ended up a little soft for me. Not like pumpkin pie which is sort of what i expected. I'm sure it will get eaten though, as Lee said, maybe with some whipped cream...for breakfast lol
Set oven to 350ºF.
Mix all ingredients together in a large mixing bowl.
Pour into a lightly greased 2-quart baking dish.
Bake for 45 minutes or until set.