COOKGIRl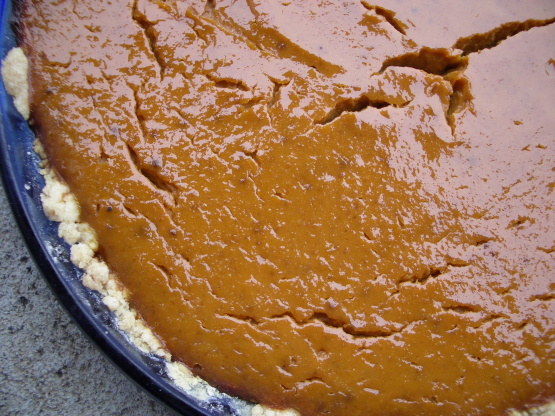 Always welcome duing the holiday season, and all during the autumn and winter.

Wow Sue L. This is a delicious pie. What a concept to combine pumpkin and eggnog. Turned out very rich and just plain yummy. I made this for our Halloween Party. A huge hit with everyone. Thanks so much.
Preheat oven to 425 degrees F.
In large mixing bowl, combine all ingredients except pastry shell; mix well; pour into pie shell.
Bake at 425 degrees F for 15 minutes.
Reduce oven temperature to 350 degrees F; bake for 30-45 minutes longer or until knife inserted into custard is removed clean.
Remove from oven and cool.
Serve topped with sweetened whipped cream.