LizCl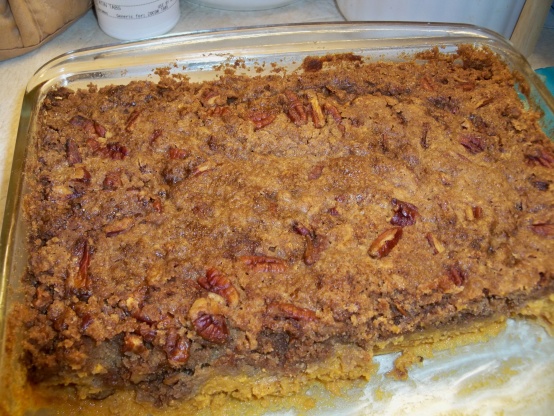 Easy to make and oh-so-good. Great to take to a party, holiday meal, etc.
In a large bowl, combine pumpkin, eggs, brown sugar, white sugar, cinnamon, salt and evaporated milk.
Pour into greased 9 X 13 inch pan.
Sprinkle dry cake mix evenly over the pumpkin filling.
Drizzle melted butter over everything, making sure all the dry cake mix is covered.
Sprinkle pecans over everything.
Bake in a preheated oven at 350 degrees for 50-60 minutes, or until the edges are lightly browned.
Cool.
Serve with whipped cream or ice cream.