anni703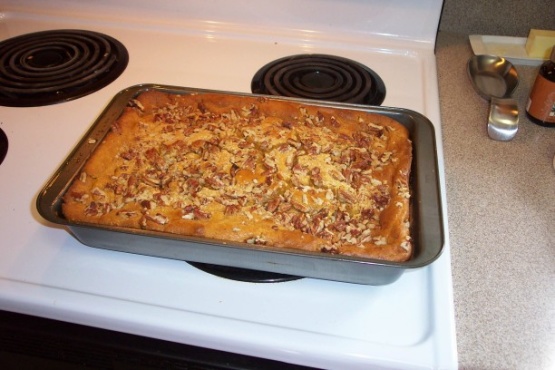 Got this recipe off the internet. I've taken it to church a couple of times and everyone loved it. This is a good fall dessert.

Love this! I have a suggestion, though. Based on another cook's recommendation, I cut the sugar in half. (Actually used Splenda.) Next time, I'll leave the sugar out completely. It does NOT need it. It's plenty sweet without. Trust me.
Beat the pumpkin, evaporated milk, sugar, spices, and eggs together.
Pour into a 9x13 inch baking dish.
Sprinkle the cake mix evenly over your mixture.
Sprinkle the chopped pecans on top.
Finally, drizzle the butter on top of this mixture.
Bake at 350°F for one hour.