Ms B.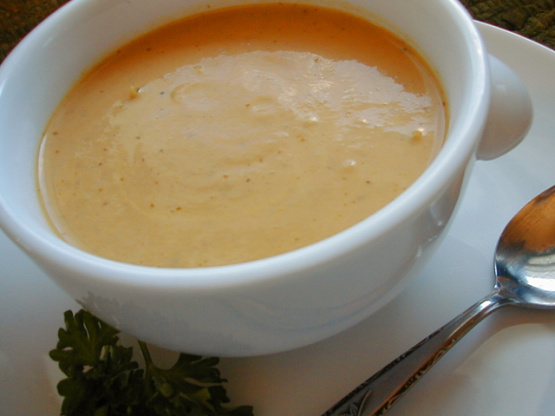 A warm, spicy soup - I'm posting this a bit early; it's really a great fall and winter soup.

This soup is delicious! I got a pie pumpkin in my CSA box ... fresh pumpkin made this even better. I used veggie broth and reduced it to only 2 cups. I used only half a cup of coconut milk ... it's plenty creamy!
Melt margarine and cook onion and garlic.
Stir in the curry, salt, and pepper and cook for one minute.
Add the broth and pumpkin, bring to a simmer, and cook uncovered for 20 minutes.
Stir in evaporated milk just before serving.