Pumpkin Crunch Mini Muffins
Prep 10 mins
Cook 15 mins

from Robinhood flour
Make and share this Pumpkin Crunch Mini Muffins recipe from Food.com.
Directions
PREHEAT oven to 400º F (200º C).
Spray 24 mini muffin cups with vegetable spray.
COMBINE first 8 ingredients in large mixing bowl.
In smaller bowl, combine milk, pumpkin, vegetable oil and egg.
ADD liquid ingredients to to dry ingredients, mixing only until moistened. Fill muffin cups. Sprinkle with brown sugar.
BAKE at 400º F (200º C) for 15 - 18 minutes, or until golden.
Reviews
Most Helpful
Mmmm... These muffins are not too sweet and wonderfully moist. The directions were simple and spot on. I was worried that perhaps the 1 Tablespoon of baking powder might be a typo, but since this recipe already had a great review on it, I held true and it worked great! The batter is very airy and I feel that this is what takes the pumpkin to a very delicate texture. We loved the brown sugar topping, it was great! I used Sunmaid fruit bits which has cranberries in and next time I will add some chopped pecans too. I also used regular sized tins and got 12 muffins in 18 minutes. Thanks for sharing this keeper recipe. :)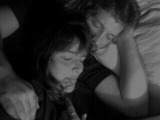 I thought the 1 T baking powder was a typo, and made these with 1 t instead. IT IS NOT A TYPO! My muffins have great flavor, but lousy texture. Will make these again--with the full amount of baking powder--so that I can share the result with friends!
will have to try again. i was underwhelmed, esp. after the previous reviews. however, perhaps it was something i did, so i will maybe give it another shot soon.
Thanksgiving Tips & Ideas >