Prep 10 mins
Cook 35 mins
Here on Zaar there are a couple of recipes somewhat like this one, but there are differences, & the Great Pumpkin is tellin' Charlie Brown that this one is pretty darn good! Preparation time does not include time needed for unfrosted bars to cool completely.
Directions
Preheat oven to 350 degrees F.
FOR THE BARS, in a large bowl, mix together first 7 ingredients.
Stir in pumpkin, butter, eggs & vanilla until well blended.
Stir in cranberries, then spread mixture into an ungreased 15"x10" jellyroll baking pan.
Bake 20-25 minutes or until a wooden pick inserted in center comes out clean.
Cool completely in pan on wire rack.
FOR THE FROSTING, melt 1/2 cup butter in a saucepan over medium heat, stirring often, until butter just starts to turn a golden color ~ DO NOT LET IT BURN!
Remove immediately from heat & pour into a bowl.
Let butter cool slightly, then stir in powdered sugar & vanilla.
Stir in enough orange juice to form a frosting consistency.
When pan of uncut pumpkin bars is cooled completely, frost & cut into bars.
Serve & enjoy & refrigerate leftovers.
Reviews
Most Helpful
Wonderful -- made as directed for a gathering which got only raves! Thanks for sharing!
I made a third of the recipe using an 8x8 pan and cut the sugar in half. I agree with the other reviewers. it's sweet enough so no icing is really needed, and chopped nuts would really add well to this recipe. The texture is very cake like, not a 'bar' at all. All that said, this is a very nice and flavorful recipe. Thanks for sharing.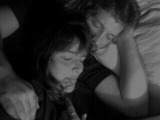 I made half the recipe using only one egg and baked it in an 8x8 square pan. I expected these to be dense like brownies but they were a light and tender cake. I didn't frost them because they were sweet enough. Next time I might add chopped pecans or walnuts.