PumpKIM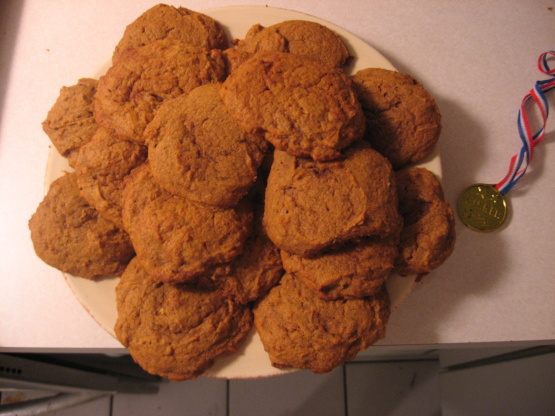 A really tasty and fairly healthy cookie. I made these for my family and friends and they loved them!
Preheat oven to 350 degrees.
In a large bowl, beat sugars and butter together until evenly distributed. Add pumpkin, vanilla, and egg and blend well. Slowly incorporate dry ingredients. Drop dough 2 inches apart on ungreased cookie sheets.
Bake for 16 minutes or until golden brown.