Pumpkin Bread - the Best I've Ever Tasted!
Prep 20 mins
Cook 45 mins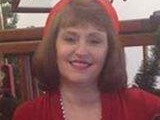 When my son was in "Delightful Day" pre-school (he's 14 now) they had a Thanksgiving Day Feast. They served this recipe. However, instead of baking it into loaves they made mini muffins.To date, this is by far the best pumpkin bread/muffin I have ever had. Very easy to make and soooo moist! Such a pleasure to pass this along to everyone at this wonderful site! Enjoy! PS - This freezes great! Get a jump on holiday cooking!
Directions
Mix dry ingredients in a large bowl.
Mix wet ingredients in another large bowl at low speed by mixer or by hand.
Make well in dry ingredients (a large indentation in center).
Add wet ingredients to well and fold in until thoroughly moistened.
Add nuts and raisins, folding to distribute evenly.
Do not overmix.
Bake in 3 greased and floured loaf pans.
Bake at 350 degrees for 45 to 50 minute.
Freezes great!
Can also be made into muffins.
Adjust cooking time as necessary.
Tip: I've found that baking in"dark" aluminum pans tends to burn easily on outside.
I use light colored aluminum pans.
They reflect the heat better.
Reviews
Most Helpful
Simply awesome! I do not like Pumpkin Anything! But this...This was heaven. I made a loaf and only had the one pan so I made muffins. I left out the raisins, i did not have any, and I made double vanilla butter cream frosting. The kids ate it all up as did us grown ups and a couple guests. You must try it!

I have been using this site and another for about 4 years now. It took this recipe to finally make me join so I can rate! This is THE BEST, most moist pumpkin bread I have ever had! Sometimes I find the hype around a recipe sets one up for disaster, but not this recipe in any way. Thank you so much for taking the time to post this recipe. I loved it, just as is.
this really is the best pumpkin bread i've EVER tasted. it was easy to make and set up just wonderfully. i omitted the raisins and nuts and replaced them with chocolate chips instead. i made these for a party and they were a major hit with all the guests. thanks!