katew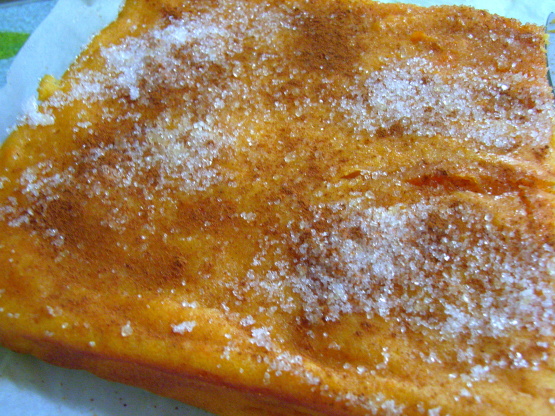 This is the best Pumpkin Bread recipe. It is moist and full of flavor. I always double the recipe and make it 3 or 4 times during the holidays. My mom always made this when we were kids. This bread freezes well.

Top Review by katew
I made this in a deep slice tin and cut it into squares and it was moist and delicious. This really shows off the versatility of this recipe . I did not have enough time at home to cook the loaves and using the slice tin shortened the cooking time. It made two tins so it is a generous recipe and we all devoured it. We don't have pumpkin puree here so I used leftover mashed pumpkin.
Pre-heat oven to 350.
Mix Shortening and sugar until fluffy.
Stir in eggs.
Mix in water and pumpkin.
Mix in all remaining ingredients.
Pour into 2 bread pans.
Bake for 70 minutes.