kjdick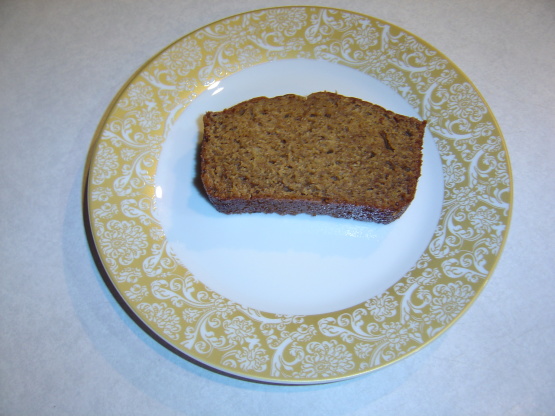 This pumpkin bread is my step mother's recipe. It is the best pumpkin bread I have ever tasted.

Top Review by Ynn72
Excellent and easy pumpkin bread. It was a bit hit with a light spread of whipped cream cheese and a touch of sugar!
Sift dry ingredients together and set aside.
Mix sugar and oil in bowl.
Add eggs and pumpkin, mix well.
Add sifted dry ingredients to pumpkin mixture and add water.
Grease bottom of a 9x5x3 loaf pan.
Pour mixture into loaf pan.
Bake at 350 degrees for 1 hour or when toothpick comes out clean.
If using fresh pumpkin, you will not need the water.