lazyme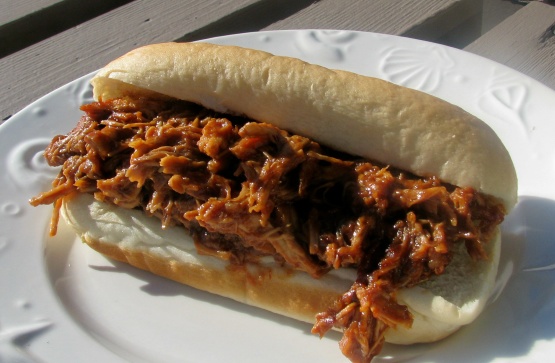 Oh what can I do with all this leftover pork roast??? Try these sandwiches. They are wonderful with a side of cole slaw--or just pile it on top.
In a heavy skillet, combine pork with just enough water to cover. Add the vinegar, barbecue sauce and hot sauce. Bring to a boil and simmer over medium heat, covered until meat pulls apart, about 50 minutes.
Remove pork from the sauce, shred and set aside.
Simmer the sauce until it reaches the desired thickness.
Stir the pork in the sauce and spoon onto hamburger buns.