3 Reviews
The sauce is a bit too vinegary if you eat it by itself, but it's perfect with chicken. This was a great dinner - one we'll definitely be having again!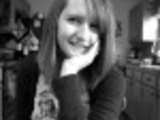 Followed your recipe right on down, but loaded the buns with extra chicken & slaw so that I actually got 4 sandwiches from the recipe rather than the 6! And, although I could have used shredded chicken breast that I always have in the freezer, shredding the BBQed chicken added a very satisfying flavor to it all! Very nice, & thanks for posting this recipe! [Made & reviewed for one of my adopted chefs in this Spring's Pick A Chef event]
I thought this recipe was super vinegary on its own as a sauce, but when used as a marinade it's tasty. Though I don't like ground red pepper, I used McCormick's Bacon and Chive seasoning and a bit of garlic. Now, that was some yummy grilled bbq chicken drumsticks.
Pulled Chicken Sandwichs With White BBQ Sauce