Puffy Pancake With Nutty Banana Butterscotch
Prep 20 mins
Cook 20 mins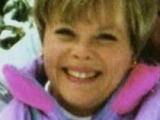 Mother's Day is almost here and that day usually starts with a special Breakfast. I would be very happy if this was on my breakfast tray. COOKS NOTE: I have substituted toasted pecans for the walnuts; equally delicious. Be sure your bananas are not green or under ripe as they can impart a tart flavor in your sauce. Bananas with brown flecks just starting to appear( but still a little firm) will not leave this taste. From "Everyday with Rachael Ray" By Melissa Clark
Directions
Preheat oven to 425°F
Place 1/2 stick of butter into a 9-inch square baking dish and put it into the oven to melt, about 5 minutes. You could toast the chopped walnuts in a separate pan, in the oven at the same time or toast them in a pan on the stove top. Keep an eye on them so they do not burn and toast until fragrant.
In a large bowl; whisk the milk and eggs together. In another bowl, whisk the flour and granulated sugar together until blended, then whisk in the egg-milk mixture.
Pour the batter into the prepared baking dish, bake until the pancake starts to rise and becomes puffy, about 15 - 20 minutes.
Meanwhile, in a medium sized saucepan; cook the brown sugar, salt, and 2 tablespoons of water over medium heat, stirring until bubbling, about 5 minutes.
Stir in the other 1/2 stick of butter, the sour cream, and the sliced bananas; heat through.
Drizzle the pancake with half of the butterscotch-banana sauce and sprinkle with the toasted walnuts.
Slice and serve with the rest of the sauce on the side.
Reviews
Most Helpful
Awesome!! Made these without the nuts as I do not have them regularly on hand.
I had seen this in Rachael Ray's magazine and bookmarked to try later. So glad that you posted. We savoured this super sweet treat with crispy bacon, and Hubby practically licked the butterscotch sauce up from the plate.