3 Reviews
A great sidedish or breakfast! This is great!

This was a nice dish though I found it lacking in flavor. I used Garlic salt in place of regular salt and that didn't inhance the flavor as I had hoped. Next time around I'm going to increase the butter to 1/2 cup or one stick of butter in hopes that will help. Everything else about this dish is terrific...hence me not wanting to give up on this recipe. I'm not submitting stars until I try this again with more butter. Thank you for sharing!!!

How do you make mashed potatoes better than they already are? By making this casserole, that's how!! This is a fantastic dish. Made for PAC Spring 09.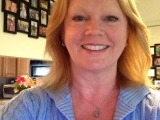 Puffed Potatoes