Puerto Rican Style Chicken and Rice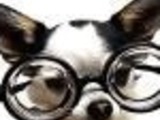 A quick, easy and delicious one-pot meal from Joel Rodriguez, executive chef at San Juan's Ajili Mojili.
1⁄2 green bell pepper, medium, seeded and cut into cubes
4 garlic cloves, peeled
1⁄2 onion, small. peeled and quartered
1 small tomatoes, cored and cut into quarters
1⁄2 cup fresh cilantro leaves, plus
2 tablespoons fresh cilantro, for garnish (divided use)
1⁄2 cubanelle pepper, seeded and cubed
salt & freshly ground black pepper
1 tablespoon olive oil
1 lb skinless chicken breast, skin removed (two breast halves, bone-in)
1⁄2 cup long-grain white rice
1⁄2 cup beer (may substitute wine or stock)
1 cup frozen peas
1 cup pimiento, slicd (sweet)
Directions
Place bell pepper, garlic, onion, tomato, 1/2 cup cilantro and cubanelle pepper in a blender or food processor; blend until mixed (you have now made sofrito).
Add salt and pepper to taste and set aside.
Heat oil in a large, nonstick skillet over medium-high heat.
Brown chicken on all sides, about 5 minutes. Add the rice and saute 1 minute.
Add the beer, sofrito (vegetable mixture) and 1/2 cup water.
Bring to a simmer, lower the heat and cook 15 minutes. Do not let the liquid come to a boil.
Add the peas and pimentos and cook 5 more minutes.
Add salt and pepper to taste.
Sprinkle with remaining cilantro and serve.
Most Helpful
Incredibly tasty dish! The sofrito is the key. Wonderful!
Tasty chicken dish. Will make again. Made for Newest Zarr.