3 Reviews
This is soooooo good - but really, how can you go wrong with pb, choc & marshmallows?!? Instead of a greased pan, I put a piece of wax paper in the pan and spread the mix on top. Once chilled, I just pulled out the wax paper, peeled it off, & sliced the pudge into squares - super super easy! Thanks for the recipe!

This was awesome! Made it for Christmas trays and the hubby got addicted to it! Thank you so much for sharing.
I made this with my daughter yesterday as I had all of the ingredients. It came out really good. The whole family loved it. I think it I make it again I would add peanuts. Thanks for the great recipe.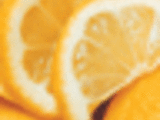 Pudge