2Bleu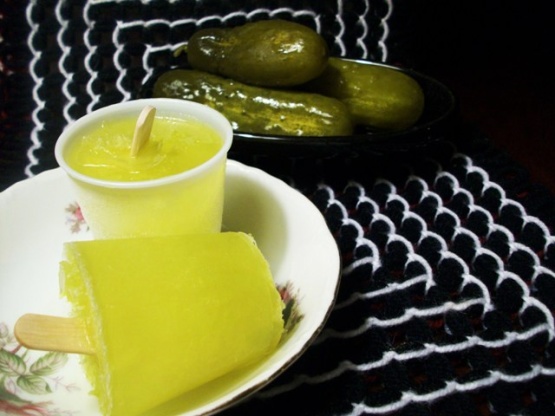 Kids love these and they're a great treat for dieters as well! This is an easy recipe using the leftover pickle juice from the jar that you would normally discard. Now what do you do with those annoying pickles floating around in your pickle juice? Get a few wooden skewers and make Kool-Aid Pickles of course!
I love pickle pickles ...from Oklahoma Tyler and Chloe Arechars favorite sickle ...uncle Mike Farris and uncle Danny loved it when Chloe and Tyler made their pickle pops from Okie homa...we love u uncle mike farris
Place 5 oz of juice (mixed with a small amount of sugar if desired) into six popsicle molds or you can use small dixie cups, or an ice cube tray with popsicle sticks.
Freeze until firm. Enjoy!