Publix Macaroni and Cheese
Derf2440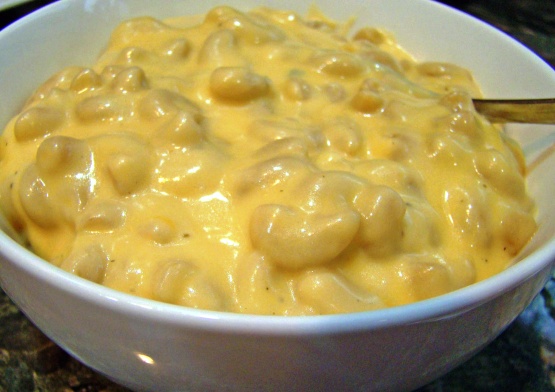 This is the mac n cheese they make at publix for take out. I love the addition of the worchestershire sauce, tabasco and pepper!

This IS the Publix mac & cheese to a T!! I was skeptical at first when looking at the recipe, but figured I'd give it a go anyway since I had all the ingredients. I've tried probably more than a dozen macaroni and cheese recipes in the past few years, but none had ever really given me that smooth tangy simple cheesy goodness I was looking for. I had done recipes with Worcestershire and mustard but without a roux, I had done recipes with a roux but no Worcestershire, it never dawned on me to put the two together. Thank you for posting this!! My hunt for the ultimate mac & cheese is now over, and it's so simple and easy!
In a large pot, heat water to a boil. Cook macaroni in rapidly boiling water until done. Drain and set aside.
Melt margarine in a medium saucepan over low heat. Add flour and cook one minute, stirring constantly with a wire whisk. Gradually add milk, stirring constantly. Continue to stir and cook over medium heat approximately 10 minutes until thickened and bubbly. Boil for one minute and remove from heat.
Add seasonings (Worcestershire sauce, mustard, Tabasco and pepper) and cheeses. Stir until cheeses melt. Combine cheese sauce and macaroni in a bowl; stir well. Serve immediately.