3 Reviews
Most Helpful
Newest
Highest Rating
Excellent fish and chips! The batter was great. It adhered well and puffed up beautifully. The fries turned out great, too. Thank you!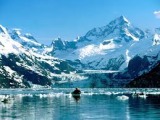 I loved the fries! The batter was yummy too, but I wanted a bit of salt in it. I made with cod, and loved it. Be sure to cut your fish into small pieces so you can enjoy lots of breading with your fish. Made for Best of 2014 tag game on Yuku.

Fantastic!! I can't believe that I'm the first one to review this. Lots of fish and chips lovers have missed out on a great recipe! The fries were good but the star of the show was the batter. I've made several fish and chip recipes before but this is my new favorite. The batter was great and stuck on the fish (cod) well. I'll be making this again soon. Thanks for sharing this winner. Made for What's on the Menu tag.

Pub Style Fish and Chips