ClareVH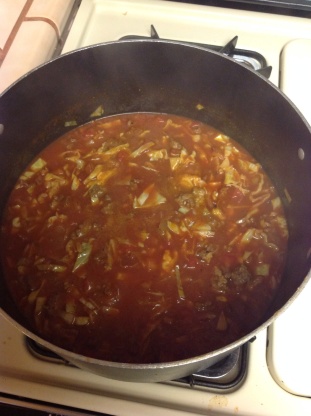 There are many cabbage soup recipes posted, but I did not see one quite like this. I adapted this recipe from a recipe in the Los Angeles Times. It was a recipe request for the Lyon's English Grill Cabbage Soup. Since I changed the recipe a little, I changed the name a little :).
Crumble sausage into a large pot and cook over medium-high heat until browned.
Add onion and cook just until translucent.
Remove excess fat if you don't want it.
Add remaning ingredients and bring to a boil.
Cover and simmer until cabbage is very tender, about 20 to 30 minutes.