Pub Patties (Burgers) With Horseradish Sauce and Cress

Entered for safekeeping, From Every Day with Rachael Ray, June/July 2009. If only the Wimpy burger I tried long ago had been anything like this! This is very British with horseradish, Worcestershire sauce, and watercress (although the British prefer cress sprouts, which are tinier and have excellent flavor, but in the U.S. you'd be lucky to find watercress). Personally, I love the bite of horseradish with my beef.
Directions
In a small bowl, stir together the sour cream, applesauce, breadcrumbs, horseradish, 1/4 cup chopped chives, and a generous amount of pepper. Cover and refrigerate.
Meanwhile, in a large bowl, combine the beef, Worcestershire sauce and parsley; season with salt and pepper.
Form into 4 patties, press your thumb into the center of each patty to prevent bulging during cooking, and coat each with olive oil.
In a large skillet, cook the patties over high heat until the bottoms are well-browned, about 4 minutes. Flip, lower the heat and cook for 4 more minutes for medium-rare.
Top each roll bottom with some of the watercress or cress sprouts, a beef patty, lots of horseradish sauce, and a sprinkling of chives. Crown with the roll's top.
Reviews
Most Helpful
Well, Kathy, you certainly have a winner here! I made this exactly as posted, except I used seeded onion rolls (personal preference) and added a slice of cheddar cheese (we are cheeseburger people, although this meat mixture is very flavorful). Be warned - the sauce makes a lot, and you could probably safely halve it. I cooked these burgers on the grill, and they came out perfect. Definitely will enjoy this again! Thanks for posting. Made for ZWT 8.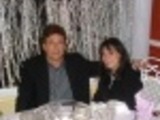 Great burgers! My husband said that I should always mix Worchestershire sauce into burgers from now on. It made for great flavor and juicy burgers. I halved the sauce and it was plenty for 4 people. I was able to find sprouted watercress, so included the watercress and watercress sprouts on the burgers. Yum. Made for ZWT8 Great Britain. Thank you!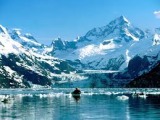 What great gourmet burgers! I took the advice of another reviewer and made half of the sauce and it was plenty. Couldn't find watercress so used arugula with good results. Cooked on the grill over charcoal and the meat was so flavorful and perfect with the horseradish sauce. Served on whole wheat buns and loved these - thanks for sharing the recipe! Made for ZWT8, Chefs gone WILD!