Psyllium Vegan Egg Replacer
Jubes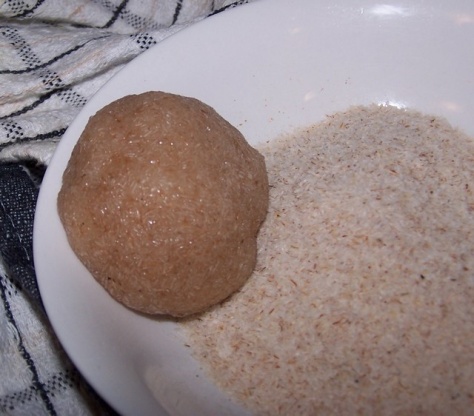 Psyllium makes a suitable replacement for an egg when mixed with water. This egg replacer would be used in baked goods or as a binding ingredient- not suitable as scrambled eggs or the like. I've tried it in a cookie recipe and it worked out great. This 'recipe' is being posted by request. Psyllium can also be added with dry flour ingredients to add some extra fibre to a baked good, such as a muffin, or to provide some extra stability to gluten-free cooking. The following will replace one egg and has very little taste. I also add some psyllium to my rissole/burgers to add some binding to them.
1

tablespoon psyllium husks

2

tablespoons water
Mix the psyllium in a small bowl or cup with the water.
Stir for about 30 seconds, while the mixture thickens. It will become gluey enough to roll into a ball.
Prepare your egg replacer at the time required (otherwise it will continue to thicken before being added to your recipe).