Pseudo Italian/german Schnitzel Dinner Sandwich
Bergy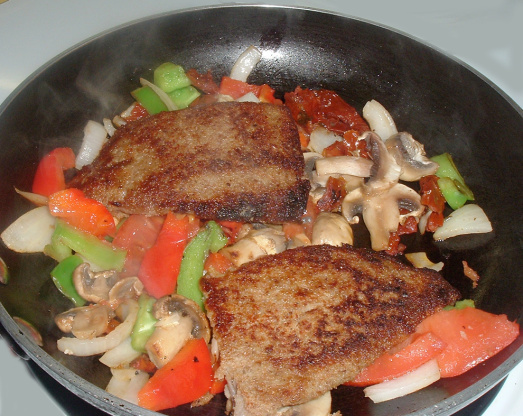 For this sandwich you may use a large slice of Home Style Bread, A Poor Boy Bun , Sub, mini baquette or no bun at all. I used a single slice of Home made bread and just put everything over it. Change the ingredients to suit your taste. If you want thicker meat patties add 2 oz but you will be surprised at how far 4 oz will go. Cheat and use a ready made schnitzel cut in two.. I served this with Baking Stone Fries. This is like a clean out the veggie bin recipe so use what you have on hand.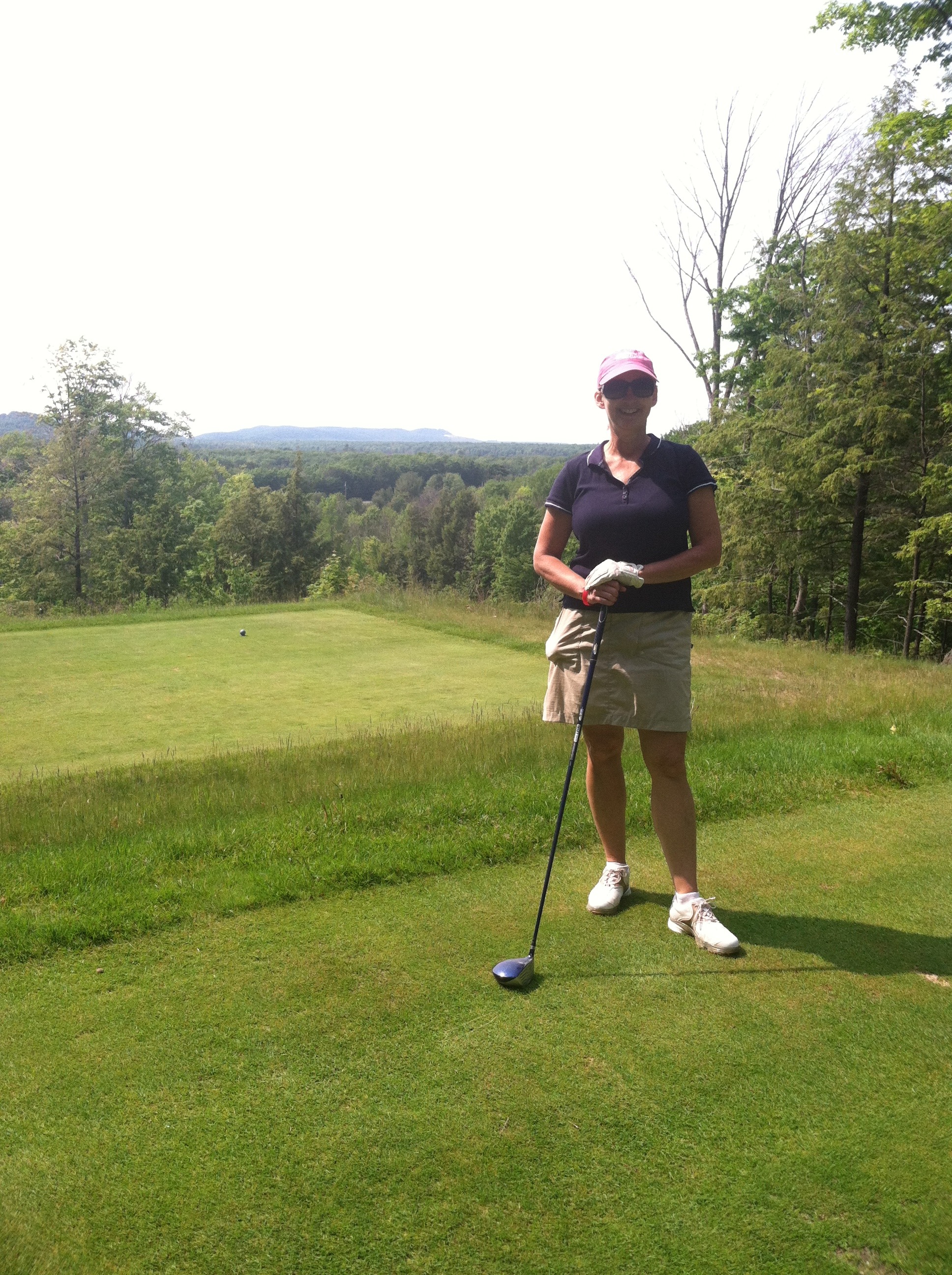 This made for such an easy and yummy dinner. It reminded me of those classic sausage and pepper/onion sandwiches. Great recipe!!
113.39

g pork cutlets or 113.39 g pork steaks or 113.39 g other lean cut pork, pounded very thin

118.32

ml fine breadcrumbs (a little more if needed)
salt & pepper

118.29

ml tomato juice or 118.29 ml Clamato juice or 118.29 ml V8 vegetable juice
cooking spray, for fry pan

29.58

ml sun-dried tomatoes packed in oil, chopped

44.37

ml onions, chopped

29.58-44.37

ml green peppers, chopped

29.58-44.37

ml red peppers, chopped

4

mushrooms, sliced

1-2

jalapeno, chopped (Optiona)

2

clove garlic, chopped (optional)

1

slice fresh tomato, for ganish (optional)

88.74

ml parmesan cheese, grated
bread or bun, of your choice
Dip your pounded Pork in the juice of your choice and then into the bread crumbs, pat the crumbs into the meat.
Spray your Non stick Fry pan lightly with oil Brown the pork schnitzels on both sides and remove from the pan.
Spray the pan again lightly with oil Add all the remaining ingredients except cheese& Bread.
Saute until heated through and return Snitzels to the pan, Heat through and serve on toasted bread of your choice or without.
Drizzle cheese on top, garnish with fresh tomatoes and enjoy.